Achieve Goals with Systems
Achieve Goals with DoItNowCoach.com tools and coaching. Sign up for Free Productivity E-Coaching below. Do It Now!
Do It Now Coach
Paul Hinkle
PDF Templates, Online Course, Blog, & E-Coaching
to Achieve Goals
Download Balance Life Today
Free fillable PDF Goal Plan, Master To-Do & Daily To-Do Action System
This free download, free blog, and free video tutorials will help you set and achieve goals. This Template is a fillable PDF you can journal, plan and manage a to-do list or project plan. Use Balance Life Today as a guide to setting important, life-changing goals, in ALL areas. Create a Master To-Do List for life! and a daily action To-Do List.
The UPGRADE includes a 20 pane journal and 6 Plan of action templates.
Start by signing up for Free Coaching
Use Free weekly coaching emails and Free downloads to manage your personal development and productivity. Clear your path and climb to dreams achieved with Templates from Do It Now Coach.
Free Coaching
Free Productivity Coaching in your email weekly.
Free Lessons in Blog
Free Video Tutorials.
Free downloads of
Balance Life Today To-Do List Template.
Download Balance Life Today!
and automatically signup for
Free E-Coaching.
8 Systems Bundle
This Membership is only $37 for a set of 9 paid templates ($50 separately).
Includes 8 Systems Achieve Goals Course.
Templates included:
To-Do List Template UPGRADE
Balance Life Today UPGRADE
Values Power Success
Live Your Mission Today
Dream Goal Planner Template
Self Talk Plan
Track It Success Template
Purpose Driven Mission Template
8 Systems Template
$37
Productivity for Profits
Provides 25 hours plus of video coaching workshops.
Monthly workshops will answer emailed questions, case studies, and chat questions.
Videos will be archived and indexed for easy reference.
Profit Forum allows for a mastermind between Profit members and with input from Do It Now Coach.
$297 annually
Feedback at Paul Hinkle Workshops
Some examples of the feedback from attendees of Paul Hinkle's seminars.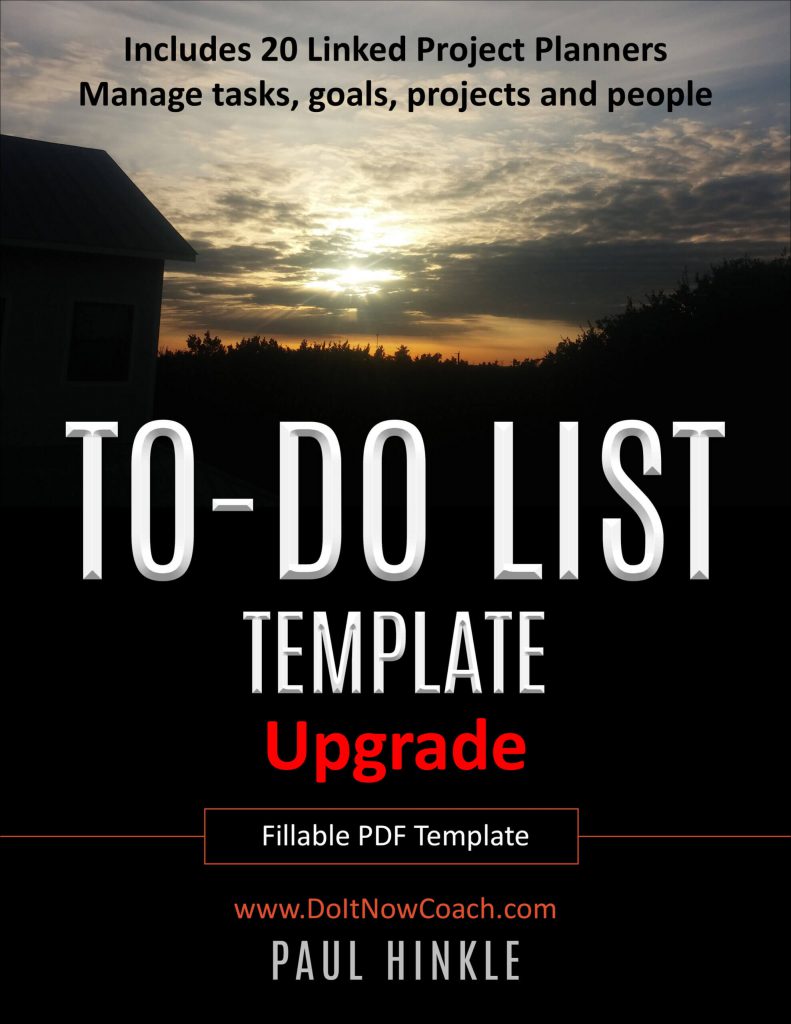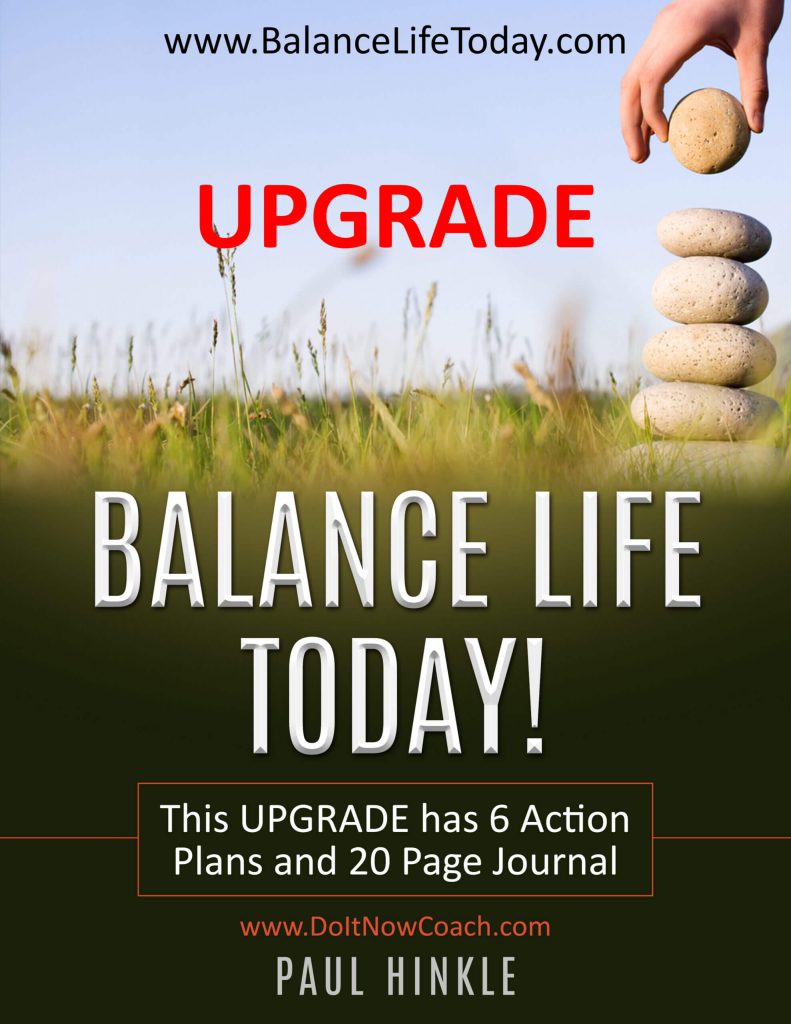 Productivity Balance Workshop
$29 Take this 1 hour video workshop anytime, available when you need it.
Purpose-Driven Mission Workshop
$59 1:10 Hour Video Workshop for anytime viewing